One day last month I woke up & Joaquin seemed to have learned how to throw a nasty fit overnight. My generally sweet-natured boy is suddenly displaying temper tantrums & I am at a complete loss when & where he picked it up from, & how to deal with it properly. Don't get me wrong, he can still be the sweetest when we have those precious moments. But now, every time he gets upset, even on the most mundane instances like his toy car rolling under the sofa or running out of his favorite snack for the day, he screams his lungs out in his new
gigil
face, clenches his fists & starts stomping or kicking. And I'm left there wondering, "what the H happened??"
A couple of newsletters I received from
Babycenter.com
& Mumcentre which I get regularly to briefly discuss weekly developments of toddlers, both explain that this is a stage where kids around Joaquin's age normally feel a wider variety of emotions. However, they're not yet equipped to properly express extremes such as anger, frustration or fear. Also, they understand our verbal & non-verbal cues better (saying "no" or frowning/smiling), but are unable to communicate their own thoughts & feelings adequately. Hence, they often resort to tantrums because it's a sure fire way to capture our attention or release that wave of emotion.
My question still remains though: how do I deal with this? I think my dilemma stems from the fact that I don't want Joaquin to make a habit out of thrashing & screaming just to get my attention or to have his way - no one wants their kids to be spoiled brats, right? At the same time, I'm also worried that ignoring him in the hopes that he'll get tired & stop on his own might not only make him more frustrated, but it might send him the message that he's easily neglected. So the challenge now is finding middle ground.
Naturally, there are a lot of schools of thought out there suggesting varying methods of confronting an upset toddler. I can't attest to any of it, as I have yet to see which works for us best; these might give you an idea though if you're feeling as lost as I am on the matter.
According to most western articles, one approach would be to assure your toddler that you are responding to his/her call for attention, either by hugging them or just talking to them calmly (if fists are being thrown here & there & it's a challenge to get near the child). My problem with this though, is that they might resort to this behavior just because they want a cuddle. They do explain in the same article that it's often tough to reason with toddlers, let alone one who's in a state of emotional high. This kinda makes sense, & I agree if you think it's easier said than done to keep your cool in the midst of an all-out wailing, especially if it's not the first one of the day. Another suggestion offered is, if you feel like you're about to lose it, just distance yourself for a few minutes for composure, breathe, & let your toddler know that you're just nearby when he or she needs you.
One of the ideas I came across that I also agree on, is that consistency is key. Often, toddlers this age try to push boundaries & test limits as part of exploring & learning about their environment & social relationships. When we turn them down on some of these attempts, that is what upsets them in the first place & what leads to tantrums. However, we are refusing some of their actions to proceed to teach them that these are improper manners, it is harmful to them or to other people & therefore the same "bad behavior" must be called out each time. For example, Joaquin cannot be allowed to hit Daddy on the face even as part of horsing around because he won't understand why it isn't okay to spank Lola in the face even when it's no longer playtime.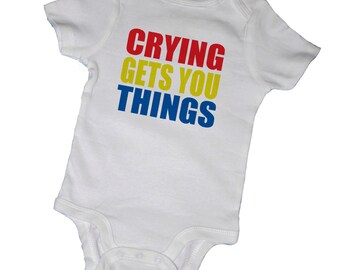 the message we DON'T want him to get
For now, I did notice that a little snuggling does the trick when Joaquin has a major fit. It seems to calm him down (but still with a bit of crying) when we carry him & take him to a quieter place, or even just a different area (if within a confined space like the house). Diversion also works wonders, so I keep a stack of toys that he hasn't seen for a while or some that haven't even been opened from the last birthday or Christmas, & offer that to him. Lastly, if you're observant enough, you'd be able to pick up some signs that he's about to do something that isn't allowed - like going up a staircase or eyeing the small plant pot he's not allowed to pick up - so you can intervene even before the actual attempt & send the attention to something else, preventing another meltdown.
I'll admit, despite having some slight understanding of what Joaquin might be going through, it's very difficult to constantly remind ourselves of how we intend to act on it because we're also often consumed with the other responsibilities we have for the day. So in the meantime, we muster all the patience we have, make more effort to remind ourselves that how we react now will have a great impact on him despite his young age, wing it, & look forward to days of better mood & ou-of-the-blue kisses from our boy!
Sources
http://www.babycenter.com/6_your-16-month-old-week-4_10329363.bc?scid=mbtw_post16m_3w&pe=MlVEOHplNnwyMDE0MDIxNw..